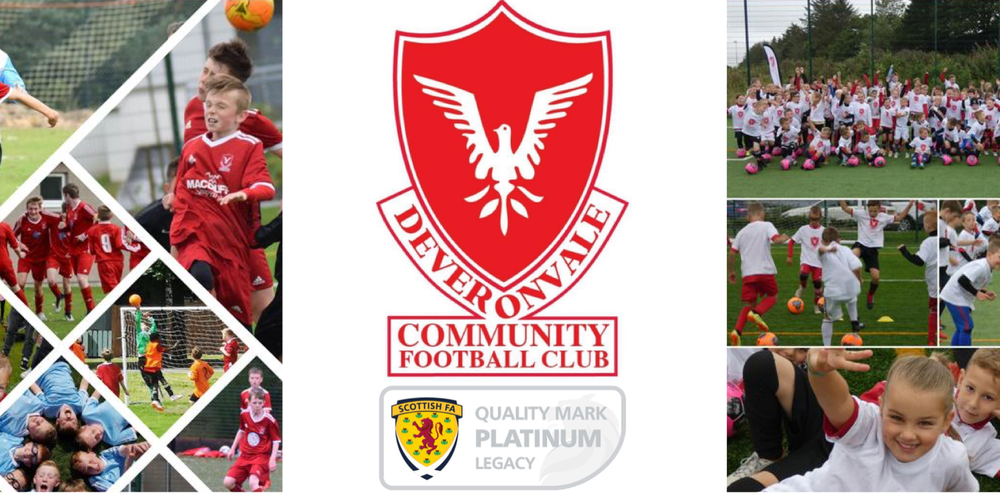 Good Afternoon All
Hope everyone is doing well.
We are glad to announce we can officially return to football with confirmation now that facilities will be opening week commnecing 22nd March...Yes next week...Woooohooooo!
Its been a very long time coming and we cant wait to see eveyone back kicking a Football.
We are finalising plans with the coaches and the coaches will be in contact with you as per each age group specifics arrangements.
Just to highlight the restrictions still in place and points to note -
All activity for all age groups must take place outdoors.
A reminder that information on the Level 4 travel restrictions can be seen

here

.
All activity must be arranged to take place in an appropriately risk assessed venue.
All activity must only be arranged by Scottish FA registered clubs (clubs registered with an appropriate Affiliated National Association).
All activity should avoid inter-club training, competition or events.
Parents/carers are reminded that spectating is not permitted at any time and they should not congregate at the facility or nearby.
At no stage should groups mix and appropriate one way systems should be in place at your respective facility.
Please ensure that hygiene measures are implemented at all times.

All players, participants over the age of 13, and parents and carers are advised to undertake a COVID-19 eLearning course if they or their children are to participate in sports training, competitions and other events.
We look forward to welcoming you back when you do return but in the meantime continue to stay safe and hopefully football is back to stay.
Thanks
Kev
Back to news