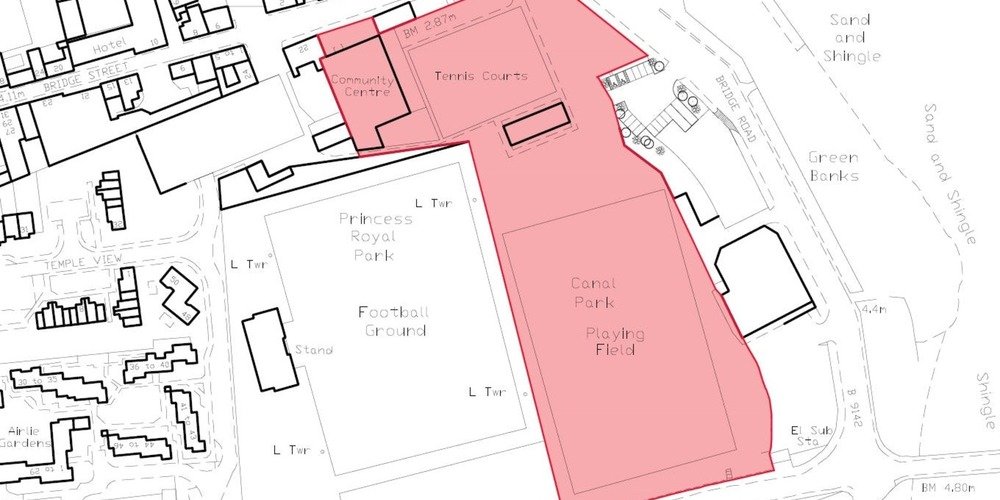 Happy Monday Everyone
Hope everyone is doing well, its great to see things starting to open up a bit and us all getting a bit more freedom, Its great seeing the majority of club fixtures back and the youngsters back on the pitch.
As many will know, Aberdeenshire Council has made the preliminary decision to sell common good land, Canal Park, Banff to Morrisions Supermarket PLC, Subject to the outcome of the current consultation. The land comprises the former Community Centre, Tennis Courts and playing fields at Canal Park.
We as a club are very dissapointed that we could lose the only 11 aside Grass Football pitch available to us with the Myrus Grass pitch in poor condition and the grass pitches at Banff academy out of spec for 11 aside games. The proposal that the council have propsed are unacceptable which is forcing us to use Astro pitches at more than triple the cost of a grass pitch. so for comparison Canal Park costs us £28, Astro Pitches cost us £93.60 without changing, £124.20 with changing rooms and pricing due to increase.
Canal Park is a very much needed community facility and we would would appreciate if members and your family members can get behind us and join the consulation to Support against the sale of canal park so that the Community can retain this common good green space.
If you could Click this link Submit a response to support the club and complete the short survey with comments againt the proposal that would be very much appreciated.
You can also email your comments to canalparkconsultation@aberdeenshire.gov.uk (Include your full name/Name of Organisation "Deveronvale Community Football Club", Address and Postcode)
Your support is very much appreciated for now and future generations.
Kind Regards
Kev Stewart, Chairman, Deveronvale Community FC, SC050709
Back to news